Technologie und das Unheimliche
→News
↓Projects
→Editions
→About
→Imprint
→Instagram
Projects
Insecurity State w/ The Corporation, Lärm Club, Budapest, 2015
Live acts by .page., Mike Nylons, Modeo, Nullius In Verba, R2D2, Telesport; this event was a program of the OFF‐Biennale
Not a party.
Not art.
Not for you.
In the framework of the project, the groups The Corporation and Technologie und das Unheimliche come together to form a grand coalition and establish their ''aesthetic state'' under the name Insecurity State, whose official language is contemporary techno music. 
Showcasing the different mutations of industrial and freetekno together with the genre of drone, the one-off event focuses on these musical attitudes as an abstract and critical statement of the individual fighting against political repression, while placing this means of channeling societal frustration at the centre. 
In the course of the event we will transform the official club location into a thematically installed, dramaturgically structured space brought to life with performative elements. In order to reach the state of emergency of the signs, within this aesthetic zone, the propaganda accoutrements of the repressive systems will be over-exaggerated to the point of the destruction of meaning. During the evening, windows of discussion will be opened between the artists and the party audience, and all the phenomena of the uniform, surveillance and terror will be re-contextualized and re-conceptualized in the framework of an all-encompassing performance. 
Posters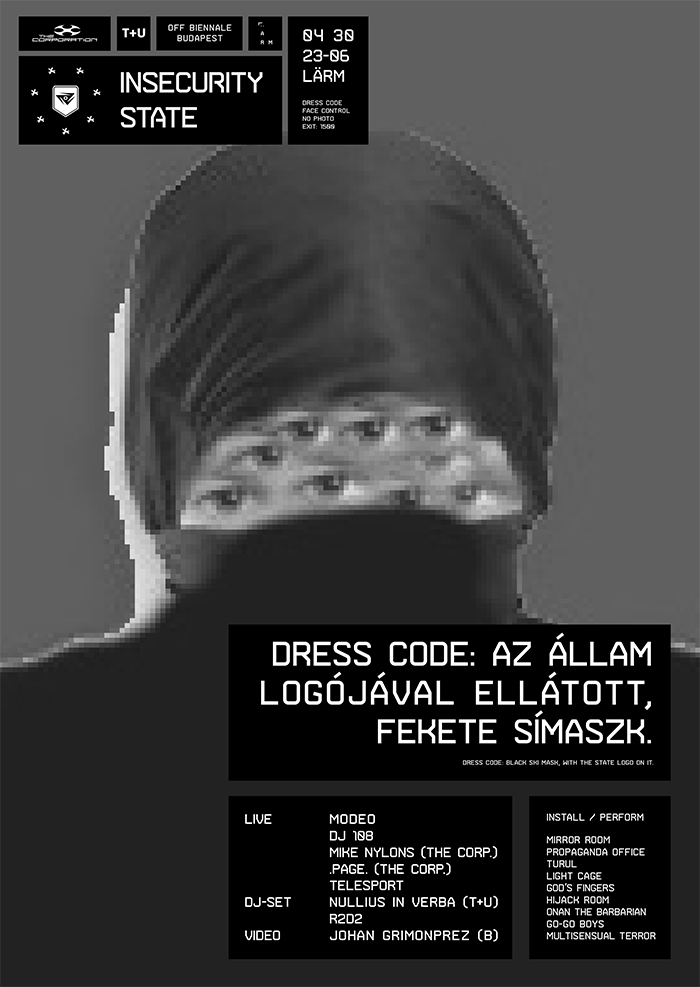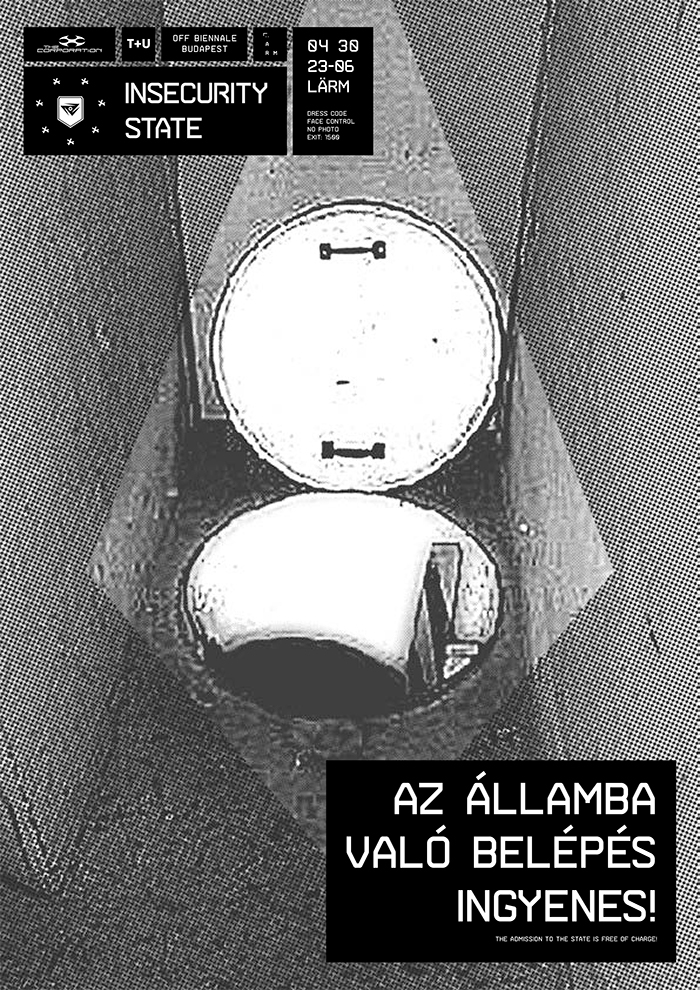 ↑Top
© Technologie und das Unheimliche 2014–2023